Caring & Quality Dental Care
Dentist in Oakleigh

Caring & Quality Dental Care
Welcome to Oakleigh Smiles! We're a full-service family dental clinic offering affordable patient-centred care without compromising quality. Our dedicated and friendly team provides outstanding treatment across all aspects of preventative, restorative, and cosmetic dentistry. We ensure that every aspect of your treatment is carried out with the precision and care you deserve. So, if you are looking for a family dentist in Oakleigh, we can help.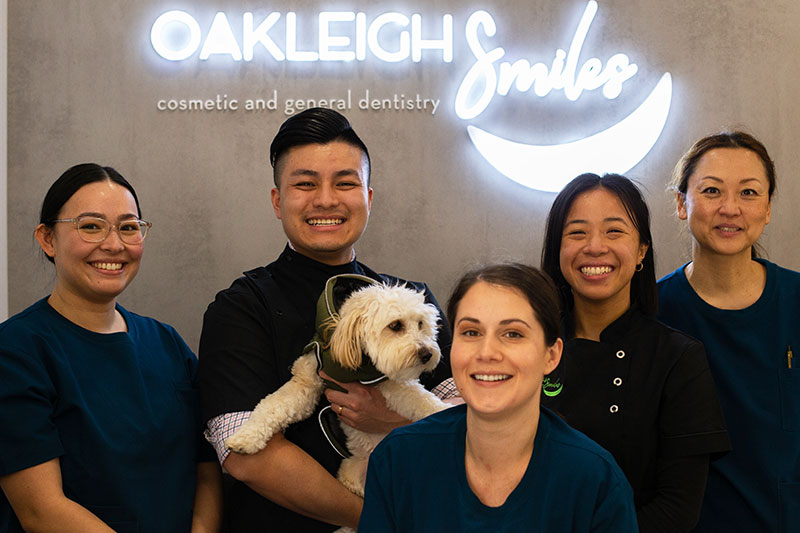 Comprehensive dentistry
Our Oakleigh dental clinic is a full service dental centre providing families with all the dental care they need both now and in the future.
Easing Dental Nerves
To create a more relaxing experience for our anxious patients, we are pleased to offer happy gas, IV sedation and general anaesthesia.
Modern Technology
Our patients benefit from the latest CEREC technology, allowing our dentists to make same day crowns. We have our in-house OPG scans too.
Toothache? Dental Pain? Need a check-up?
As a family-orientated dental practice, in Oakleigh, patients benefit from a wide range of general, kids, cosmetic and orthodontic treatments and services. Whether you need a dentist in Oakleigh to oversee your child's first dental check-up, have a worsening tooth problem, or are considering discreet orthodontic treatment, our highly skilled team can help. We're knowledgeable across all aspects of dentistry and have everything you and your family need to maintain, restore and rejuvenate your smiles.
Need to whiten your teeth before a big event or require a chipped tooth looked at? Our Team at Oakleigh Smiles, your Oakleigh dental clinic, can help.

General Dentistry
Our clinic provides a variety of general dental treatments linked to the prevention of teeth and gum problems, including dental check-ups, tooth fillings, hygiene cleaning, and tooth extraction.

Orthodontics Dentistry
Orthodontic treatments are the ideal way to straighten crooked teeth and eradicate bite problems. We provide contemporary fixed braces and discreet clear aligners to help patients achieve healthier smiles.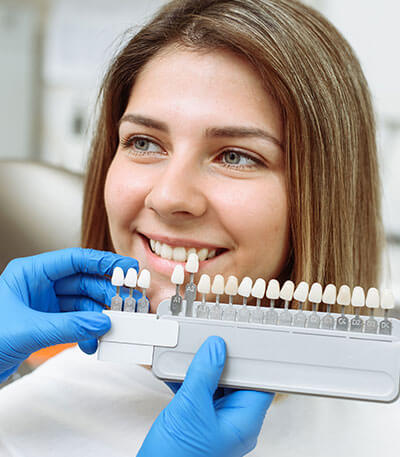 Cosmetic Dentistry
Need whiter teeth, or help to improve your smile? Talk to our cosmetic dentist. Oakleigh patients can benefit from teeth whitening or porcelain veneers to restore their current smile.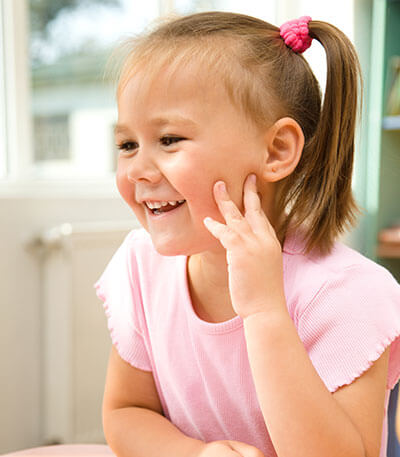 Paediatric (children's) dentist
Our Oakleigh dental centre believes in educating people. Our paediatric dentist will help your child learn about their teeth, enabling them to have beautiful, trouble-free smiles for life.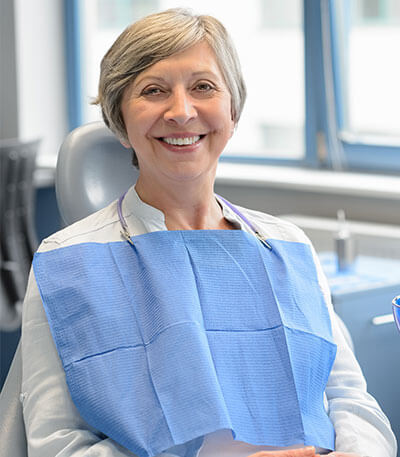 Restorative dentistry
Got a gappy smile or a problematic tooth? Our Oakleigh dentist can help. Our dentist is experienced in the latest dental implant techniques and can fit exquisite same-day restorations using CEREC technology.

Sleep Dentistry
Nervous about the thought of visiting a dentist? Oakleigh patients can benefit from sleep dentistry and IV sedation techniques. We also provide inhalation sedation (happy gas).
What makes our dentists different?
There are several dental clinics in Oakleigh, so what sets us apart?
Everything under one roof
Because we're adept at most dental disciplines, you can have multiple treatments right here under the same roof. You don't need to go anywhere else, our dentist in Oakleigh South saves you time, money, and inconvenience.
Technology-led dental care
We've invested in the latest technology to make treatments faster, better, and more convenient for patients.
Family-centric
We're geared towards family-centred dental care. Whether that's first dental check-ups for toddlers, orthodontic treatment for teens, or emergency care for adults, we can help.

Need an Oakleigh dentist?
Call today
What payment methods do you accept?
Our dentist accepts cash, all major credit cards, and HICAPS. In addition, we provide several flexible payment plan options, including National Dental Plan, AfterPay, SuperCare, and Humm. These services allow you to pay for costly dental treatments in instalments. Finally, we also accept CDBS vouchers plus all valid health insurances and are preferred providers for HCF, CBHS, and NIB.
Do you have on-site parking?
Yes, we have parking at the rear of our Oakleigh dental clinic.
Do your dentists speak other languages?
Yes, in addition to English, we also speak Chinese, Vietnamese and Japanese. So, if patients feel more comfortable talking to our dentist in their mother tongue, that's fine by us.
How many dentists work at your Oakleigh dental practice?
We have three highly experienced dentists plus a visiting specialist paediatric dentist working at our dental centre. As a boutique family practice, we've treated families across many generations, watching them grow in the process.
What suburbs do you serve?
Our Melbourne dentist regularly sees patients from in and around the VIC 3166 suburb area, including Huntingdale, Clayton, Oakleigh, Oakleigh East, and Oakleigh South.
Note: Any surgical or invasive procedure carries risks. Before proceeding, you should seek a second opinion from an appropriately qualified health practitioner.