Oakley Smiles – Quality Oakleigh South Dentist

Affordable, family-centred care
Complete dental care under one roof.
Looking for a dentist near Oakleigh South who can oversee your child's dental check-up?
Got a problem tooth that needs attention or a smile that needs whitening?
The team at Oakleigh Smiles can help.
Latest techniques and technology on your doorstep
Oakleigh Smiles is a full-service dental clinic just a 6-minute drive south of Oakleigh Vic. Our highly-experienced team is skilled in all aspects of preventative, restorative, and cosmetic dental care, where Oakleigh South residents can benefit from a visiting Paediatric Dental Specialist for our youngest patients. In contrast, our resident dentist and her team take care of all other aspects of oral care.
Our team use the latest gentle methods and embrace technology that makes treatments and services better, faster, and more convenient for our Oakleigh patients.
Ready to make a change? Get in touch with our dentist near Oakleigh South.
Our comprehensive dental care near the 3167 postcode covers the maintenance, restoration, and rejuvenation of your smile. Whether that's the latest orthodontic care, gum disease treatment using laser technology or dealing with a problematic wisdom tooth, we have you covered.
If you're looking for an Oakleigh South dentist, here's what you can expect.

General dentistry for kids and adults
including check-ups and cleaning, mercury-free tooth fillings, gum disease treatment, wisdom tooth extractions, and root canal therapy.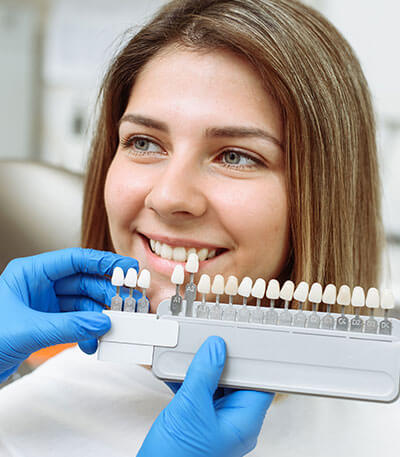 Cosmetic dental care
incorporating professional chairside and take-home teeth whitening from Zoom and Pola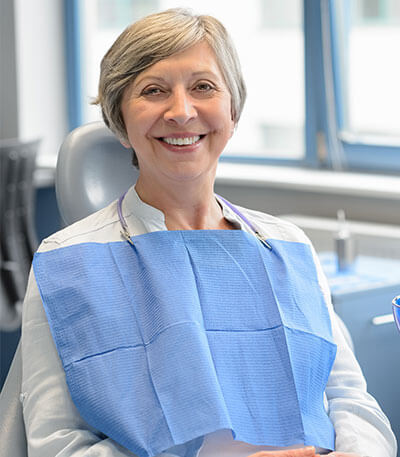 Restorative dentistry
including dental implant rehabilitation with quality implants like Nobel Biocare, MIS, and Straumann, and same-day crowns and bridges using CEREC technology

Orthodontics Dentistry
for pre-teens, teens, and adults, including contemporary fixed braces and discreet clear aligners

Sleep dentistry
including IV sedation, happy gas, and general anaesthesia
Ultimately, when you visit us for dental care near Oakleigh South, you won't need to go anywhere else. We save you time and inconvenience.
Why make us your local dentist in Melbourne Vic

Still not convinced?
Here are three great reasons why you might want to choose us as your local dentist near Oakleigh South.
Family-centric dental care
Everything we do is geared towards family-centred oral care. Our experienced dentist here in Oakleigh Vic regularly treats families of all generations and enjoys watching young children grow up with healthy, happy smiles. In addition, we regularly see mums and dads with troublesome teeth and, after working with them, they go on to live a problem-free life where good oral care is the cornerstone of their daily routine.
Affordable dentistry
Sometimes, a visit to an Oakleigh South dentist may be curtailed because the treatment you need or want isn't affordable. On the contrary, the team at Oakleigh Smiles makes quality, technology-led dentistry affordable to all. We have several low-interest and interest-free payment plans that allow you to spread the cost of treatments over several weeks or months. This way, our dentist near Oakleigh South ensures that you get the treatment you need when you need it most.
Investing in the best
We invest in the best people and technologies to develop a dental practice where your dental care and wellbeing are first and foremost. From the warm welcome you get when you step through the door to the latest patient-focused treatments and services, everything we do is centred around putting patients first. Our Oakleigh Vic patients benefit from CEREC technology, allowing us to custom-design and mill exceptionally lifelike crowns and bridges in our dental practice while you wait. Alternatively, our Oakleigh dentist assists nervous or anxious patients using the latest twilight (sleep) dentistry methods such as IV sedation, nitrous oxide (happy gas), and general anaesthesia.
How many dentists work at Oakleigh Smiles?
We have three general dentists and a visiting paediatric dentist. Oakley South residents can make an appointment to see any one of our team at a time convenient to them.
What languages do your dentists speak?
In addition to English, we speak Chinese, Vietnamese and Japanese. So if you prefer to talk to us in your mother tongue, that's fine with us.
Do you have parking?
We have onsite parking at the rear of our Oakleigh dental clinic.
When should I visit the dentist next?
Typically patients should attend a check-up and dental cleaning at Oakleigh South every six months or as frequently as their dentist recommends. This enables us to monitor your oral health and prevent harmful plaque from accumulating around the gum line.

If you are new to the area and are looking for a family dentist near Oakleigh South, or you fancy a change, give us a call at Oakley Smiles today!
Note: Any surgical or invasive procedure carries risks. Before proceeding, you should seek a second opinion from an appropriately qualified health practitioner.